The Buffalo Thunder is a five reel, 40 pay line slot machine made for traditional and online casinos.
The story of Buffalo has managed several software companies building slot machines in honor of these big, strong animals.
Let's discuss Buffalo Thunder's atmosphere, animations, graphics, sound effects, bonuses, paytable, and betting options.
Buffalo Thunder gets a place on the Great Plains, which is followed by the tall grass and Butte in the background. The grass looks natural, and the Butte does a good of completing the interface.
You'll also notice that the reels are framed by rustic stone, which further gives a western American feeling.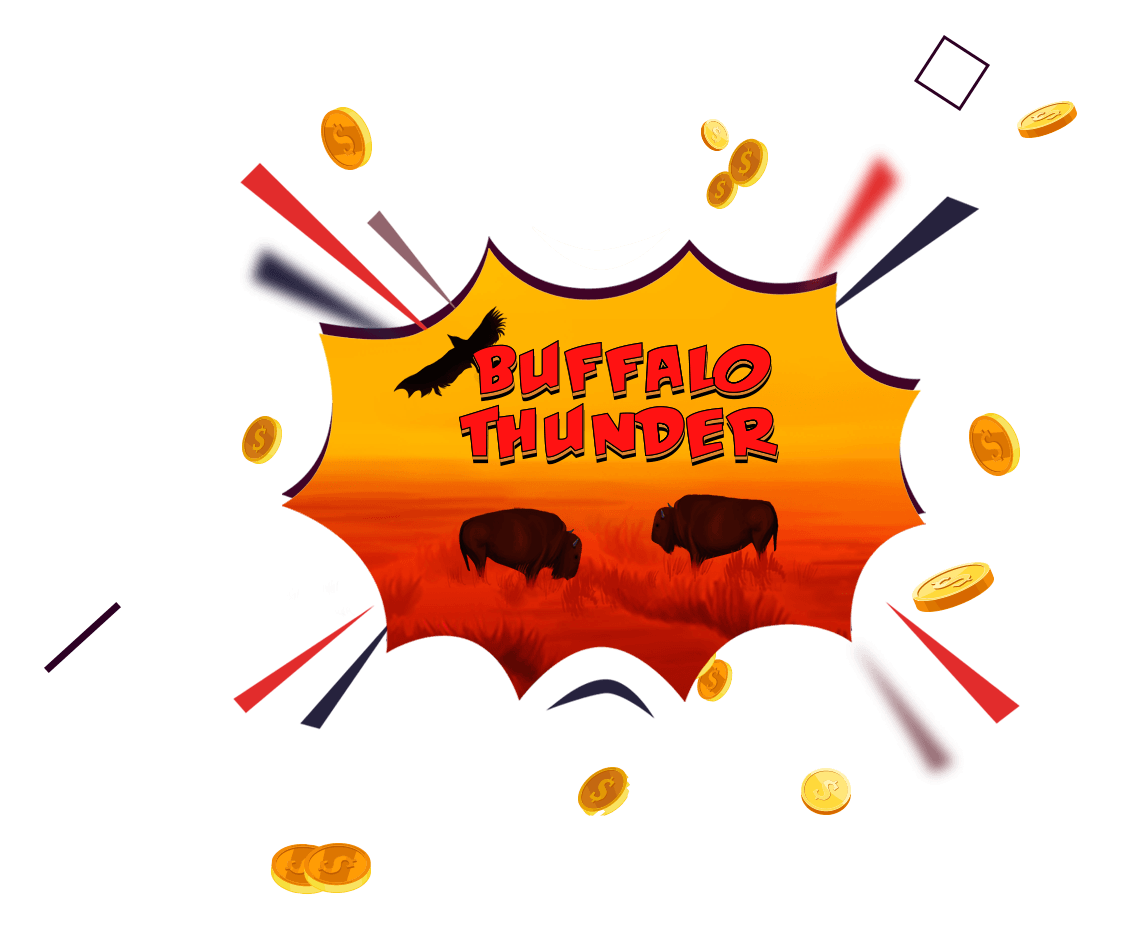 Animations include the white buffalo digging dirt and turning its horns at the screen, the wild icon shooting yellow thunder out of the words, the lizard's shadow crawling across a rock, the brown buffalo blowing air out of its nose. Buffalo Thunder Wild symbol – The icon can be replaced for each symbol beside the tribal mask scatter. This is also the biggest paying figure, awarding 1,000 credits for five symbols, 200 for four symbols, and 40 for three symbols.
Brown Buffalo, White Buffalo – Both buffalos present the similar payouts, including 400 credits for five symbols, 80 for four symbols, and 20 for three symbols.
Lizard Shadow, Eagle Shadow – These two figures pay 240 credits for five symbols, 60 for four symbols, and 20 for three symbols.
The role of Tribal Mask Scatter – The tribal mask triggers five bonus spins when it settles anywhere on the reels three or more times.
A, K – These symbols give 160 credits for five figures, 40 for four symbols, and 8 for three symbols.
9,10, Q, J – These four letters pay 100 credits for five symbols, 20 for four symbols, and 4 for three symbols.
The graphics are powerful, with the lizard, two buffalos, and tribal mask all looking especially good.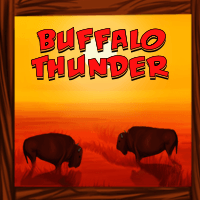 Buffalo Thunder's interface has all the parts of a good atmosphere. However, again, it would look much better with a brighter colored sky.
The main game doesn't provide any music, but you'll discover a few sound effects. These include a regular tune while the reels are spinning, which will remind you Vegas casinos.
The most disturbing part of the music performs after winning payouts when the mix of a ticking clock and an alarm sound plays. This lasts until you select whether you want to gamble or collect your money.
The Buffalo Thunder slot has a few animations that require the high paying figures.