Are you running an internet cafe business? Or do you have in your mind to open a new one? Internet cafe (sometimes called Cyber Cafe) is a place where clients are provided with access to hi-speed internet, different types of PC games and other computer services. It is hard to deny that traditional internet cafes are already on their way out. Many cyber cafes have gone out of business because modern mobile phones are provided with a function to get easy access to the internet. Most internet cafe owners are shifting their operations into eSports and game centers. Of course, the advanced complexity of internet cafe business requires a modern and effective management system. That is why using best internet cafe software plays a significant role in terms of applying successful management. One of the most vital tools to build up a qualified internet cafe is using operative cyber cafe software. There is a range of various internet cafe software on the internet. Some of them are totally free, and some groups of them require a certain amount of fee.
It is crucial to evaluate the program of cyber cafe software needed to match your business needs efficiently. Sometimes to set up the best internet cafe software can be costly and having detailed procedures to install. However, before using software to operate your internet cafe business, there is a couple of considerations you should take into account to reach benefit maximization: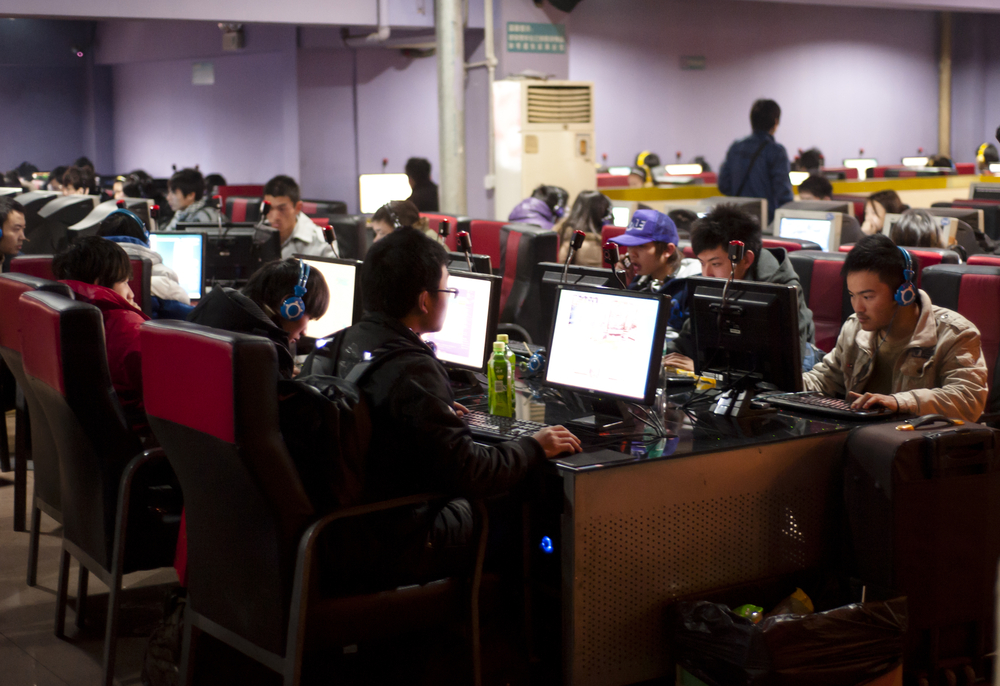 Distribution of cyber cafe software license
Distribution of software license allows you to save a lot of cash. Because under one software system you don't have to purchase distinct computer programs and games for each computer.
Security
is a significant matter
In today's world, information is a priceless asset in terms of availability of buying and selling like any other commodity. From that perspective, the vast majority of people have no trust in internet cafes for realizing sensitive operations such as banking or checking emails. People mainly use internet cafe gaming center for short purposes such as quick access to the internet or cloud information. As a business owner, you should take all the responsibilities for the possible case of leaking out the information, because any computer can be hacked or monitored by outside sources. Thus, to protect the clients' information and privacy plays a crucial role in terms of the reputation of your business. On the other hand, internet cafe gaming (cyber cafe) business is highly competitive, and no one is guaranteed from the case of competitor's trial to hack the system, install malware into your network or stole information. So useful software allows you to control security and privacy issue all the time and keep the owner up-to-date just in case.
Automated payment management
Automated payment management cyber cafe software program allows you to monitor time usage of the customers. So you can quickly track the efficient calculation of payment for the exact amount of time the clients use.
Perfect marketing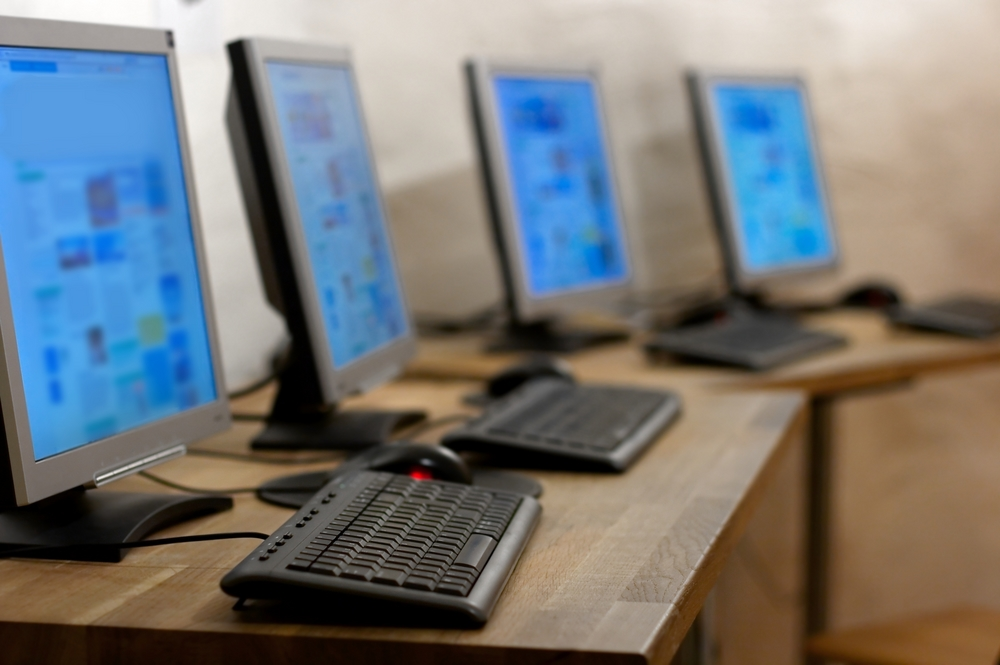 Perfect marketing – collect information about your customer carries precious marketing value. So, via these software sending promotion and marketing materials to your customers will be more efficient, profitable and more important all secured. Moreover, via using best internet cafe software, you can monitor the outgoing transaction and incoming bookkeeping.
By taking into consideration all sorts of common required characteristics, we can classify the best software list for the Windows operating system below:
1. Antamedia
It is one of the top internet cafe software of the industry which you can find available on the market. It allows you to control and secure your internet cafe gaming system, WiFi, public computers and more. Using Antamedia will help you to monitor and manage your clients while they are using Internet access, playing PC games, printing, using Office applications and eve covering retail products. There are some impressive features which make Antamedia special
This cyber cafe software program is fully supported by Windows 10
Each License contains a Server and some client computers, so you are able to add more clients to any edition. For instance, let us say you have five computers and five consoles, then, you will need a license for 10 clients. Also, you can control WiFi users, because each package is provided by a set of WiFi connections.
You can set different prices by time blocks and schedule timetable for internet usage.

The client can use the same account for different logins until their accounts terminated.

The program allows you to take your internet cafe gaming center under control completely.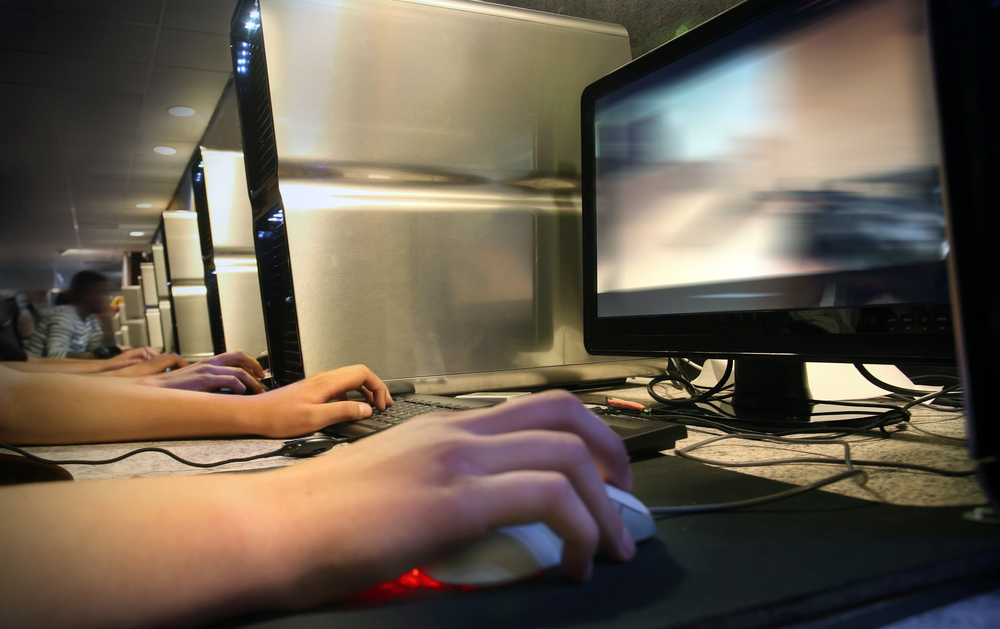 2. Cyber cafe software
This best Internet cafe software – is designed in purpose for security matters and point of sale. The good news is you can benefit any feature of this software completely free. There is no charge. Here are the main distinctive characteristics of this program:
cyber cafe software functions in several languages via the multi-language ability.
The setup wizard is more smoothie  and has prepaid pricing structures and full customer information profiles
The program is provided with auto-updater function and 14/7 online reporting feature
Also, it has a internet cafe gaming center feature as well.
3. Krisan cafe
It is a great tool to manage your internet cafe gaming systematically via the following features:
The program provides a large number of simultaneous logins and customer connections.

Excellent time management such as time and price adjustment, custom rate, dynamic rate, and scheduled rate. Also, you can get postpaid and prepaid payment options.
With restriction apps and pricing tools, you can manage membership and user group membership. Plus, the program offers daily time recording function for employees.
By depending on your needs, you have several alternative options such as the professional package, the standard pack, the lite package, and the free program.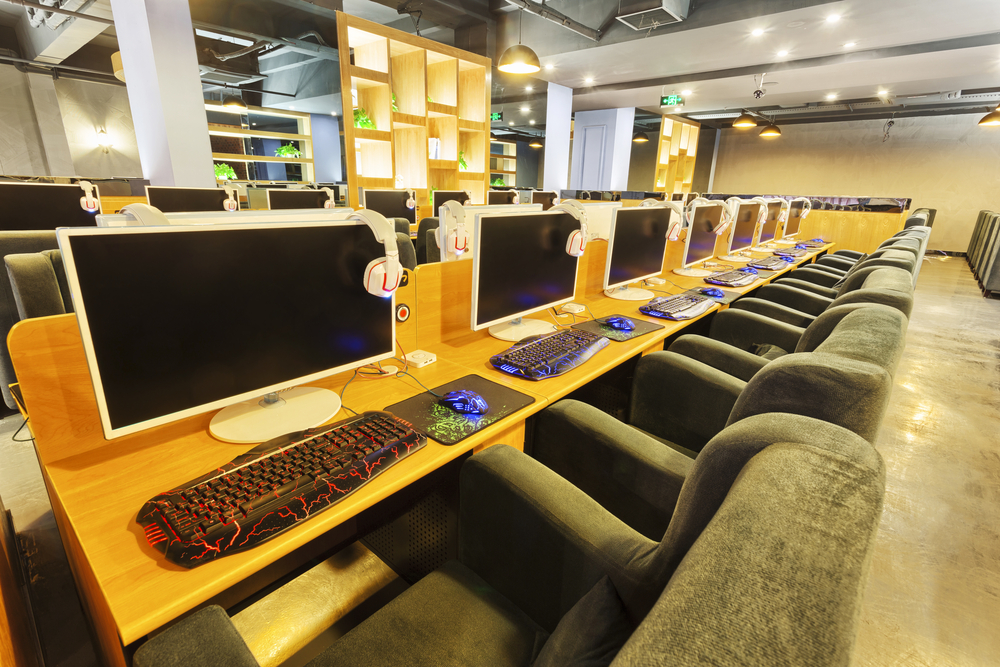 4. MyCyberCafe
MyCyberCafe this program allows you:  
To keep the time usage of game consoles and computers under the control

You can easily manage the restriction of customer activity such as hiding desktop icons and access to the system.
Management of client accounts, security, program usage, and online games as well. Also, the program is provided with full POS system including customer loyalty, logs, reports, and advanced statistics.
MyCyberCafe online cyber cafe software is available to customize the price with prepaid and postpaid accounts. With client remote control and a range of options at security, the program supports desktop personal computers and terminal services.            
The software program can record statistic measurement related to cash sales, login reports, and transactions.
5. Skillmine Games
Skillmine Games is the final excellent software. It worth to notify that, this program is compatible with only older versions of Windows. Thus, if you don't use Windows 10, it is an excellent tool for your business. Best characteristics of this program are that it could be used free for lifetime. Also, this software allows you:
To install and work with the latest technological devices. Of course, not everyone is able to use modern systems.

You can efficiently manage and control your clients from the Server without leaving your seat. Also, you are able to create members with a specific price and track them straightforwardly
Skillmine Games provides multi-language cyber cafe software, automatically updated the best internet cafe software and you can get free 24/7 technical support. If you find it difficult to make a decision about choosing the best internet cafe gaming system and online casino software, you can contact us to find the alternatives to determine the needs of your business.
Post Tags