For players that have been setting foot on the gaming floor for years, it could have been quite a task to differentiate between the various kinds of slot machine design. They all appear to have similar basic features. Some of those include country, bill acceptor, reel glass, pull handle, and even an ashtray.
Changes In Slot Machine Design
As a result, there has been a great change in different aspects of slot cabinets; such as its shape, size, functionality, and a lot more. To decide on the best online casino design to attract an audience, the return rate, speed, bonus, and rewards all act as factors for its determination.
The return-to-player rate of most slot machine games is over 90%. It means that there is a much higher chance of the players to win.
Slot machines are free of fraud and have no record of jackpots. That means the players can win two prizes at random consistently.
These progressive slots give the possibility to win millions as some people have won as much as lotteries.
With the growing technology, customers have started to raise their expectations. People want to operate slot machine designs with high-resolution graphics, dynamic button panels, and bigger screens on these newly evolved cabinets.
There have been additions of accessories that are very amusing examples for these new technologies that have come about.
Casino operators want to find cabinets that stand out. It is because of their appearance and the ability to offer greater flexibility to create distinctive configurations of the floor.
Features such as ease of maintenance, casino floor sightlines, and practical features for comfort are also important aspects that need to be considered.
After careful research and analysis, here is the list of some of the best slot machine design ideas:  
Konami Gaming
Konami has launched its new KX 43 video slot, which comes with a 43-inch, edge-lit screen. It is customizable with an interactive graphic program through the LCD panel button.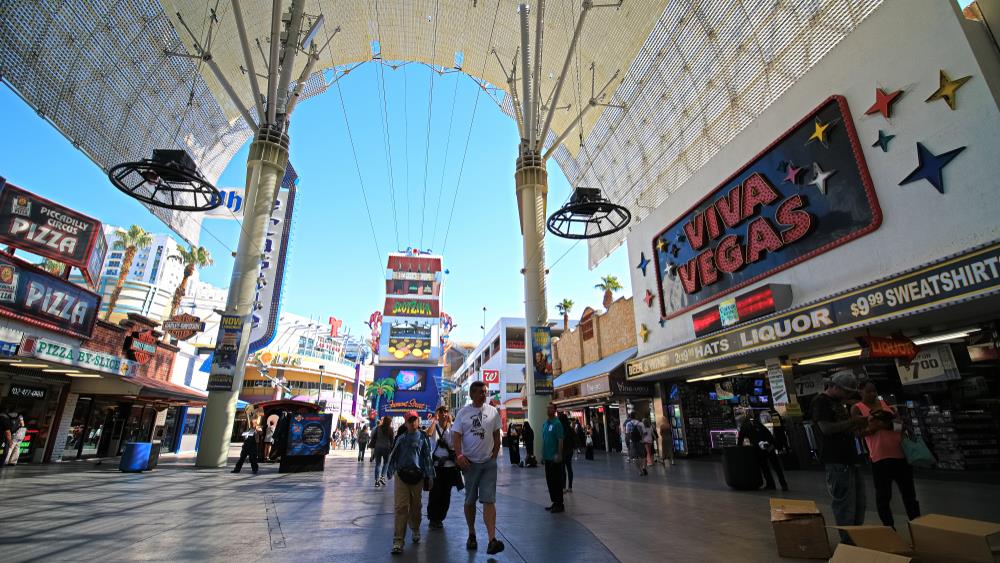 The KX 43 has a standardized cabinet width measurement that is inclusive of the comforts and amenities. Today's players would enjoy, such as a USB charging portal, dual cup holders, and two classic bash buttons.
The cabinet is multi-colored throughout the length that makes it look highly attractive.
These features were built especially for players, so the system could respond during particular gameplay events and bonuses.
The Konami 65-inch Opus cabinet is rapidly spreading across North America and around. The Opus could potentially become the next evolutionary system for video game graphic design. Also, from the company's Podium Goliath Cabinet that has been gaining increased popularity.
The 3D Slot Machine Design
The 3D machines slots are for video slot games. The design is made in such a way to offer graphics that makes the screen look like it's in 3D. The objective of these slot machines is to bring reality to the screen. They give the illusion of allowing the player to reach and feel them.
3D casino slot machines offer a great interactive experience in comparison to the traditional video poker games.
They come with best rated online casino features that allow their players to indulge in immersive characters and plots. This adds more depth to the gameplay.
Most 3D slots generally have a story inbuilt in them.
Players usually learn more about it as they advance in the game.
Having these storylines keeps players invested.
This is one of the smartest ideas casinos have had with their slot machine games.
They come with a large number of designs and themes, which ensures that regular players are never bored. The 3D provided slots combine better sounds, with excellent graphics and animations. Altogether it provides a unique and great online casino experience.
AGS
AGS has produced two casino slot machines that it has launched very recently. The first one is the new Orion Upright, which is a high performing, award-winning cabinet. The star wall feature of the cabinet offers a remarkable and a good-looking display when the games are being banked altogether on the casino floor.
It is a unique slot machine design that gives its players a great casino experience. This system also features a USB charging portal that adds to the players' convenience. Also, this design ensures better maintenance and fast, easier service for all of its operators. 
It has locks that get located in the center, behind the main monitor. This gives access to full service through its side and main doors. 
The Orion Upright initially has ten games to start with, including those that have become some of the company's biggest hits. 
On the other hand, the Alora features an illuminated foot pedal that has a play button enabling a hands-free setting as well. 
Alora games are available for the public in various languages, which include English, Spanish and Portuguese.  
The Aristocratic Technologies
The Edge X features form a factor that stands out with two curved cinematic LCD screens with a 43 inches display, which projects panoramic views that combine with symphonic stereo sounds and a virtual button panel. All this is available in a slot machine design that also offers a mini-jumbo footprint. Along with features, this cabinet comes with a virtual deck that consists of buttons and also includes iChair or iBench. 
Incredible Technologies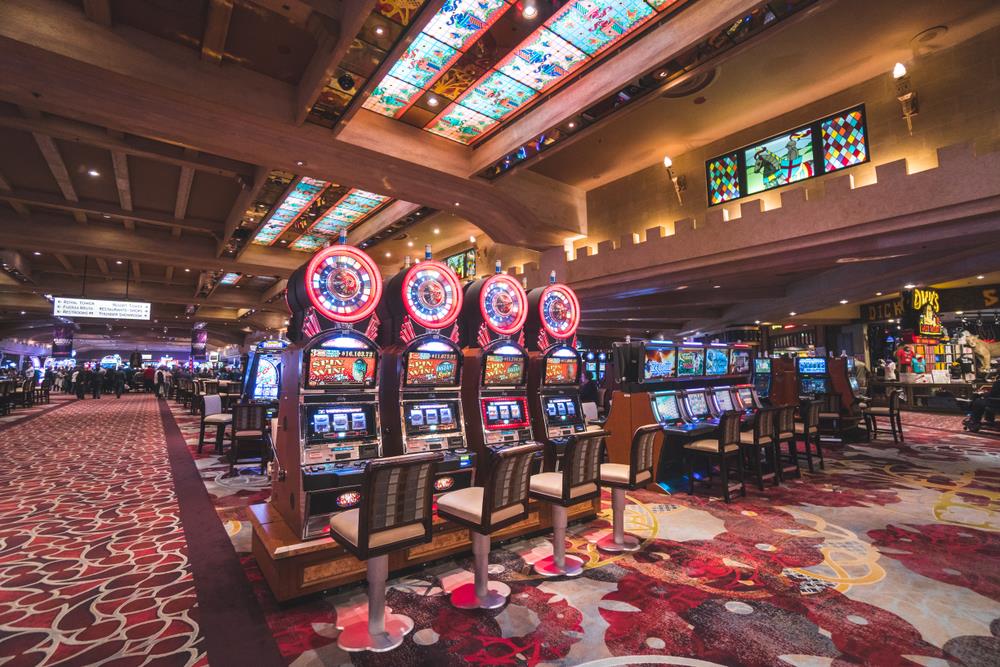 Incredible Technologies has always believed in the importance of high performance online gambling slot machine games regardless of the form factor. All the companies design such machines that fit in properly into the standard base to manage the footprints of the physical cabinet.
With the release of the newly V55 Edge, users operating have been able to maximize the floor space by adding promotional content to Edge Monitors. 
This company finds cost-effective and reasonable ways to increase capital by sharing floor space. 
It not only enables higher game performance but also gives an additional option to make the entire slot machine design more customizable to satisfy all the necessities that the operators could potentially have. 
This company is constantly trying to find ways to utilize valuable real estate in the aspect of capital design. 
The Infinity V55 has a 55 inch, 4K portrait screen that can get utilized in several ways in every game. 
It has impressed the operators and has gained a wide name as one of the leading performing cabinet scores. 
Operators have found that the cabinet's unique configuration allows them to have their personal space and can find attendant services a lot more easily now. 
The extra floor space enables players to interact with patrons without hindering or the interruption of either of their plays. 
The Essense of Slot Machine
70% of the profit comes from the top 10 online casinos. The name "slot" comes from the word slot, which is a word for a hole in which money goes into the casino slot machine. The history of the slots stands back from the late XIX century. So as time passed, the companies evolved and became possible to play casino games online, via an internet connection, the wheel of the fortune was one of the most known slots ever.
Good online slots for real money requires a trustworthy and secure place because dealing occurs in huge amounts. The internet is one of the comfortable places to do any stuff, when it comes to sweepstakes and gambling, an online version of those games are available at the Vegas X.
Conclusion
Regardless, the past 20 years have seen a tremendous change in the appearance and operation of casino slot machines, as well as slot machine games. These advances in technology have enabled game makers to improve game slot machine design and have become more user-friendly and exciting for game players to engage in.